The Boston Marathon is the oldest, continuously running marathon. Due to Covid-19, the Marathon is rescheduled from the traditional Patriot's Day holiday in April. October 11, 2021 is the date for the 125th running of the Boston Marathon. The Boston Marathon is on my birthday, this will never happen again. I must enter. I entered the marathon with the clear intent to get the full Boston Marathon experience. (I ran the 2018 Boston Marathon and there was an epic winter like rainstorm that year. It put a damper on the festivities.) After the excitement of entering the 2021 race wore off, I realize that this is not a normal marathon. It is limited in size from the traditional 30,000 down to less than 20,000. The crowds will be smaller as well. Columbus Day might be a federal holiday, but it is not a Massachusetts' State Holiday like Patriotís Day. Fall in New England was a complete unknown to us as well. No matter, the weather was perfect, the crowds substantial and enthusiastic. It was fun and I did not need to walk at any point. The last mile was my fastest mile. The run by Wellesley College, also known as the scream tunnel, is loud and raucous. No kissing today. But I touch outstretched fingers and blow kisses while grinning and laughing. So much fun!
Seeing Lisa on the course was a nice moment too. She was right in front of our hotel on Beacon Street and I spotted her from a distance. I waved, she waved back. When I got to her spot, I paused, gave her a quick kiss, read the sign that she made me and got back on my way. No tears this time. I was just concentrating on my legs and wanted to just keep going. Keep running even though my legs (quads in particular) were telling me to slow down and walk. But I ignored those legs and just kept running. Not fast, but fast enough and not walking!
I just kept concentrating on passing walkers and joggers. Keep running. I was flying in the last mile. Well, at least I felt that way. Because in the last mile all the runners seemed to be hurting and just jogging. I was on top of the world and just kept those legs moving! The finish line comes and goes by so fast. No time to think, just wow, that is done. I don't have to keep running now.
My finish time is 3:49. Not my best, not even close. But it is my birthday. My gift to myself is to just let myself enjoy the day no matter what my finish time is. I had a good run and enjoyed every minute. The end.
Lisa and I go on to watch a playoff game in Fenway. The Red Sox beat the Tampa Bay Rays in the last inning in very exciting fashion. A short walk back to hotel allows us to unwind from all the excitement of the day.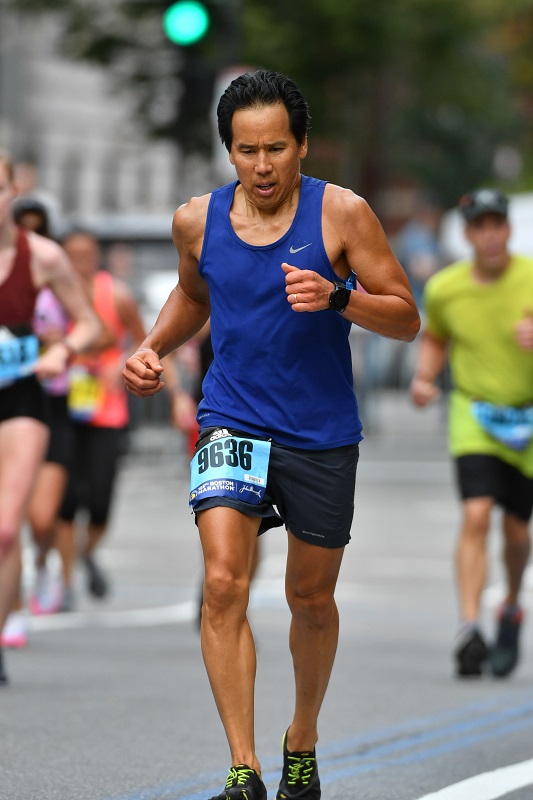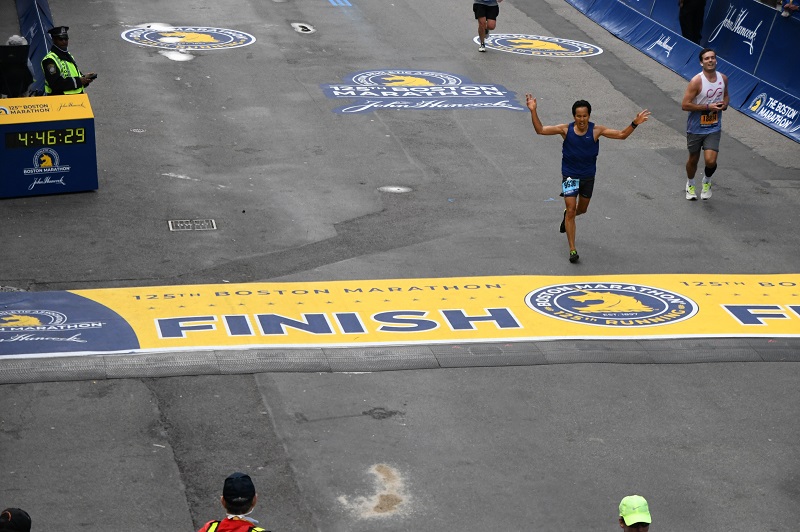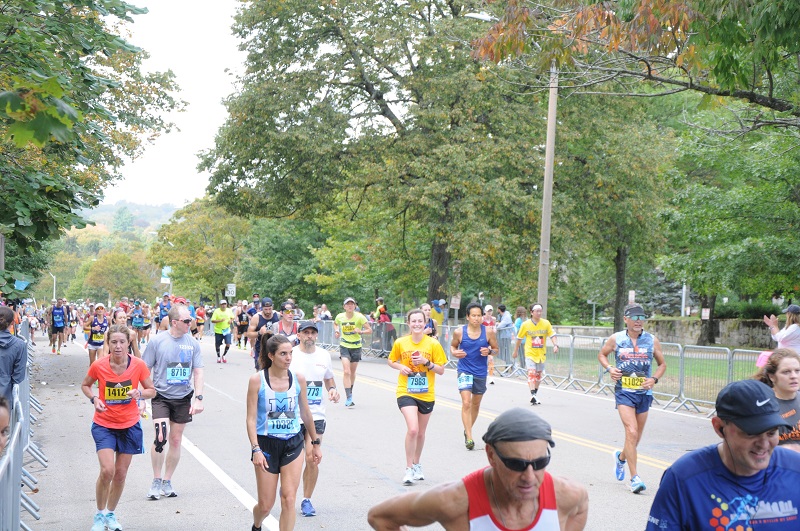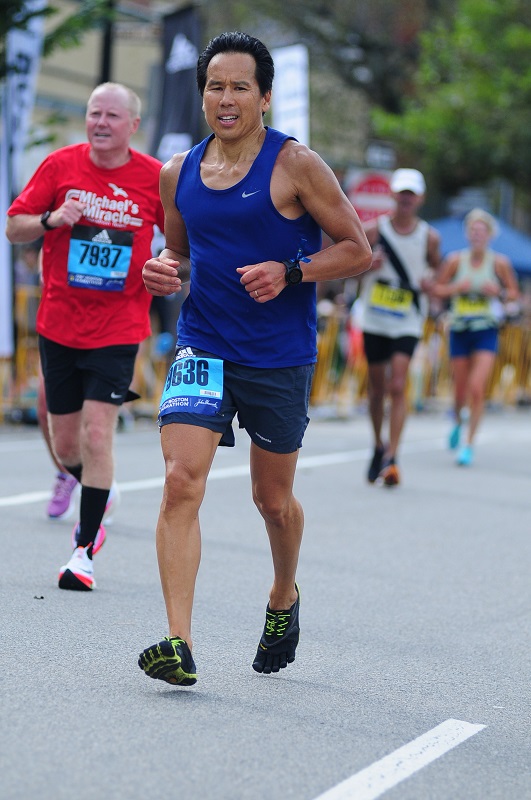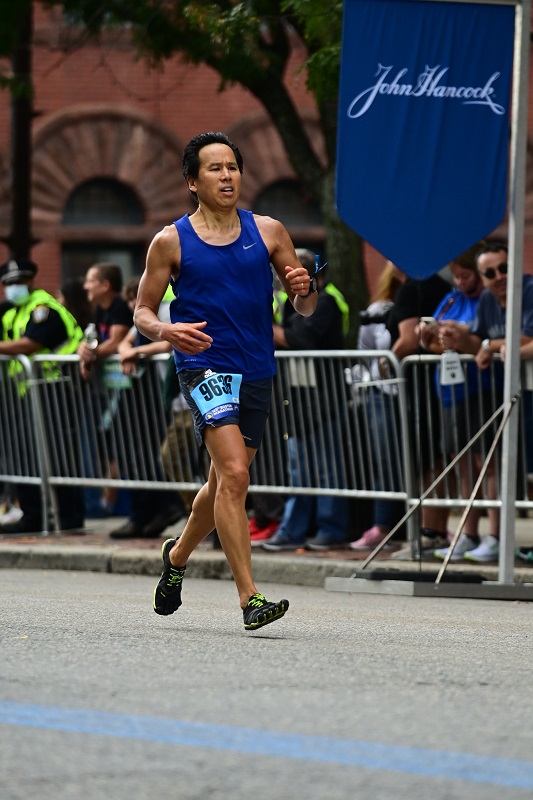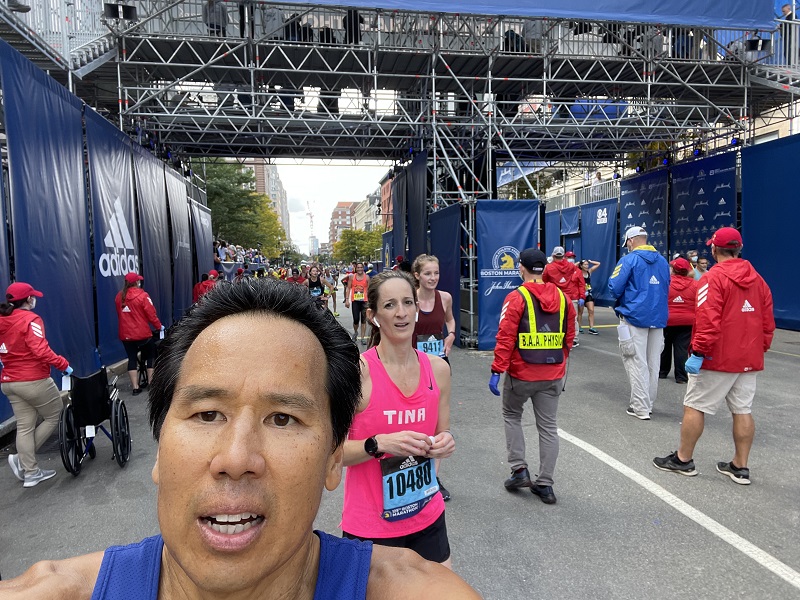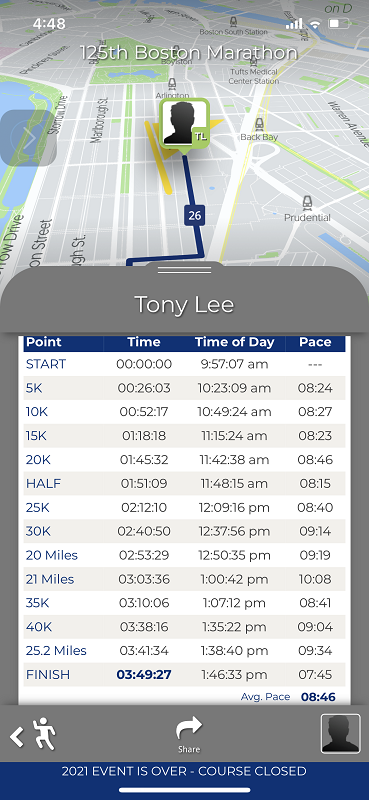 Go home to vividlee.com