Backyard Flowers 4, May 11, 2006
Backyard Flowers continued here on page four. A week later and all roses have bloomed. So I try to get photos of the roses not yet recorded on a web page. Take a look if you have not had your fill of flowers.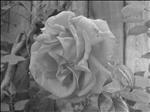 Arizona blooms make an appearance.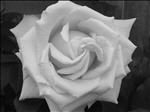 Buttercream blooms are in full force.
Voodoo blooms are last to show up.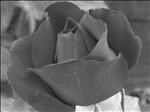 Crimson Bouquet is making it's great showing as usual.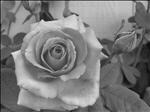 Angel Face climber blooms lag the others slightly as well.
Mini rose bloom.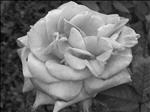 Tropicana blooms large.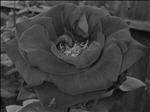 Taboo blooms show deep red with darker streaking.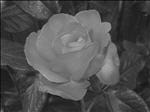 Voodoo bloom again.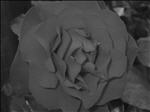 Crimson Bouquet bloom.
One of two new arrivals/plantings this year are called Don Juan, a fragrant climber that blooms large and dark red with dark purple hints. And the other is Just Jody hybrid tea. The name is probably a mistake and it may really be Just Joey. This rose is a fragrant, copper or light orange rose. As always I have high hopes for new roses. I had to move a pink mini rose to make room for the climber. In the past I have only planted bare root in January. This is the first time I have transplanted a rose bush in full bloom and planted potted roses in bloom. The min rose was in bad shape a day after the move and I trimmed much of the new growth and blooms off. The next day it appeared to still be alive and a little less droopy. The roots took a big hit and the reduction of foliage by trimming relieved some of the stress. I will never do that again, transplants and plantings should be in January. Plants are dormant then and roots can establish normally with out the stress of lots of sun, warmth, foliage and blooms. I think I am burned out on flower photos. But I hope to use this backyard experience to photograph some wild flowers on a hike or two later this year.