More Cats, May 6, 2006
More Cat Photos. I try to get some action out of these subjects.
Koko as she warms up.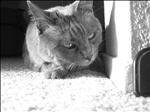 I got her attention.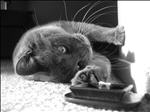 Koko rolling on her side to get a better attack angle.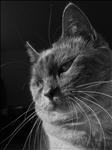 Koko shows her thoughtful look.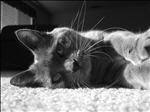 Koko put two paws forward.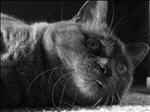 Koko pokes a toungue out.
Koko then she cleans up after this short play session.
Mojo trys to ignore the snake, uh, I mean the shoestring as it slithers by.
Yum Yum try to appear uninterested.
Yum Yum is a cool hunter, the shoestring is lulled into a false calm by this strategy.
Yum Yum waits for the next attack on her back.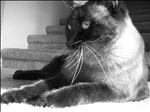 Yum Yum waits for the next attack.
Mojo gets a rub down as he lies on the newspaper. He seems to have thing for newspaper, he likes lying on them.
Mojo gives us his super model pose. You can tell by the cheeks that are sucked in a little.