Driveway Basketball, April 17, 2006
The cool weather pattern continues as you can see in these photos. The sky is a dramatic background to some basketball photos.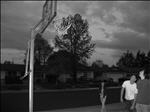 Michael tries to bounce one in.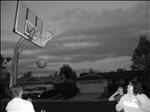 Lisa either swished it or air balled this one, I don't remember.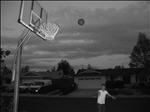 Long shots from the street are tough because you shoot from a low position.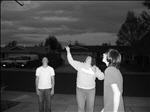 Lisa shows the boys how to shoot.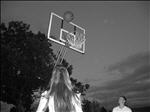 Taylor gets a few shots in too.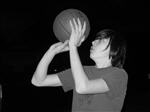 Stuart concentrates on the hoop as I annoy him with my flash.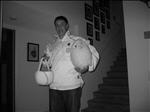 Michael poses with his Easter basket and puffy lamb. Awh...cute huh?.