San Jose SaberCats and Third Eye Blind Concert, April 2, 2006
Third Eye Blind is playing a concert following the SaberCats Arena Football game. Faye got us tickets and we arrive a few minutes before game time and we each get a Sabercat T-shirt, Cool. None of us have experienced an arena football game before so this should be good.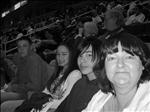 Michael, Taylor, Stuart, Lisa and I find our seats and settle in. On the way in we see super fans with green and or leopard skin outfits. There were even three different fans around our seats that had those cow bells. And one guy was really good, or bad, at ringing that thing. The crowd could get really loud at times.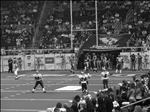 This is the view from our seats just before the game starts, we are near one goal line in row 13.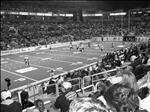 The SaberCats are playing the Arizona Rattlers. SaberCats win today.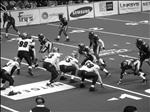 All of these photos are taken by me with Taylor's camera. I left mine at home and this has a 4x zoom.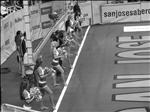 Saber Kittens are the name of the cheerleaders. There are 15 split up on each end of the 'field'.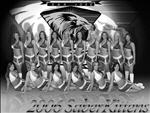 Check out an official photo I downloaded from their website. There are 16 of them.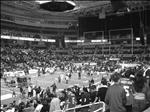 Fans rush the field toward the stage that was rolled out to the far end zone after the game. There was plenty of room in front of the stage.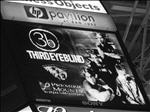 The big screens display an advertisement.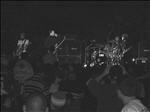 The lights go down and the stage lights go up. Photographs are very difficult even though we move over to the first couple of rows near midfield.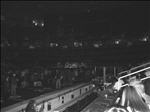 This is a shot of the stage without the use of the zoom.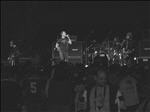 All concert photos have been lightened slightly.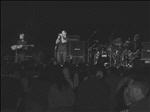 They played a couple of new songs and a nice set of their popular hits. Including Semi Charmed Life, Graduate, How's it Going to be, Never Let You Go, Losing a Whole Year, God of Wine, Motorcycle Driveby and others. The music was loud!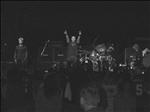 Last photo of the lead singer celebrating. We all had a good time too.