Day at the Beach, June 2005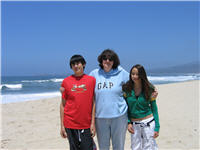 Stuart, Lisa and Taylor at a mostly deserted beach. The sun was out and the water was cold.
Stuart starts right in on digging a hole. He soon loses interest and I have to take over. It is a tradition that we dig a hole at the beach.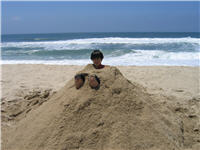 This time we make a big pile. A really big pile that has a medium sized pyramid inside. Stuart plays king of the mountain as we build up our mountain around him.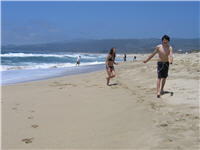 Some more people show up throughout the day as Taylor and Stuart run around and enjoy the space.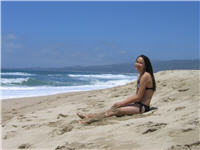 Taylor plays in the warm sand, it must feel good after the cold water.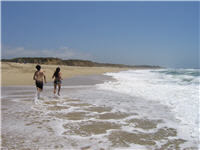 Stuart chases Taylor through the waves.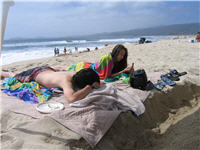 Fatigue sets in as the sun is gradually being shaded by a late afternoon layer of clouds.
We see some smaller piles down the beach and I get a last photo of our much larger mountain. Some small kids eye our pile as we pack up to leave. A day at the beach is always a fun time.