Cats 2004
This is one of my first digital images. Using the portrait mode on the camera and no flash you can see the color of the interior light, soft focus and the short depth of field effect. Yum Yum is the most relaxed model. Subjects do not like the flash and I do not like the harsh light of the flash either.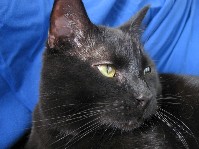 This next shot is automatic mode, no flash. This photo has some sharpness to it. Mojo requires many takes to get a somewhat relaxed, neutral expression. Black is very difficult to photograph as well.
Koko is well light from a large window. You can see the window outline and my silhouette reflected in her left eye. This is a reduced image size, but the original is quite spectacular in full resolution. I really like this photo.

Yum Yum is caught in some better light.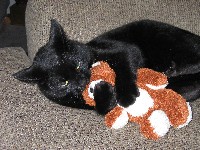 In this photo Mojo and friend spend some quality time together. It took around seven attempts to get this shot right. I never would have tried seven times with my 35 mm camera, I love my new digital camera!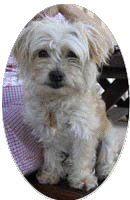 And a Dog. This is a photo of BoBo a few days after being brought home from the animal shelter.