Family Photos, 1994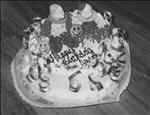 Birthday cake for Aaron.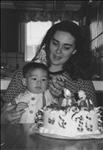 Mom and Baby admire the cake.
Birthday cake on Aaron.
Another mom and baby.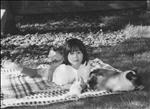 Taylor lounges with Tio in the backyard.
Knee deep in mud during a summer trip to the lake.
Brian takes a mud bath as Taylor and Stuart timidly get dirty too.
Lisa enjoys the fresh air and quiet.
Juice break for Stuart.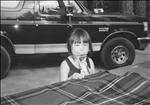 Juice break for Taylor.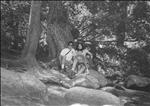 Camping in the mountains.
Backyard camping in a tent with Jarrod and Charise.
Taylor on the beach